CHARACTER


Rosa Chaviano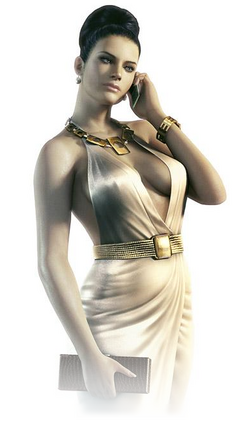 Rosa Conchita Chaviano
is a character in the
Grand Theft Auto Fanon
series, who appears as a
datable
character in
Grand Theft Auto: Rush. 
Rosa can only be dated once completing all of the missions for her father,
Arlo Chaviano
. Rosa lives with her father on ---, in ---, ---. She often refers to
Michael
as "Hun".
Background
Rosa was born in 1992 in ---, where she continues to live with her wealthy father and mother. She seems to be very caring towards her family, as well as to the word of god.
Ad blocker interference detected!
Wikia is a free-to-use site that makes money from advertising. We have a modified experience for viewers using ad blockers

Wikia is not accessible if you've made further modifications. Remove the custom ad blocker rule(s) and the page will load as expected.