| | | | | |
| --- | --- | --- | --- | --- |
| | | From the streets to your ears | | |
Playback FM, hosted by Abraham Orellana known as "AraabMuzik", is a radio station that plays classic old school and golden age hip-hop, in Grand Theft Auto: The After Dark Scene.
This station was released at the same time as Las Venturas Scratch as an opposing station. This station plays rap music made exclusively by East Coast artists, in contrast to Las Venturas Scratch which exclusively plays West Coast Hip Hop.
Tracklist
Covers
=

Host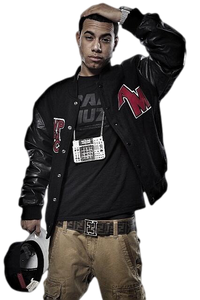 When you make your own lane, you never have to worry about traffic.
Abraham Orellana
, better known as AraabMuzik is an American hip hop record producer of Dominican and Guatemalan descent. From Providence, Rhode Island, he first rose to fame after showcasing his skills of making live beats and instrumentals on an MPC drum machine on the internet.
Being known to use an MPC, he has the ability to produce rapid, rhythmic drum patterns as well as making melodies using various samples and other sounds all at once. He has worked with artists including Cam'ron and Vado, The Diplomats, Hell Rell, Jadakiss, Busta Rhymes and Fabolous amongst many others.
| | | | | |
| --- | --- | --- | --- | --- |
| | | This guy plays it better than we've ever seen, great how he can trigger samples from the songs while he plays drums on the mpc. | | |
The developers selected the amazing launchpad producer as he has the most
Trivia
This radio station is based off a real radio station known as "KDAY" in Redondo Beach, California. It is one of the synchrocasting radio stations based in South Los Angeles, known for playing classic hip-hop.
Ad blocker interference detected!
Wikia is a free-to-use site that makes money from advertising. We have a modified experience for viewers using ad blockers

Wikia is not accessible if you've made further modifications. Remove the custom ad blocker rule(s) and the page will load as expected.