FACTION


La Élite

Locations:
Las Venturas
Leader:
Javier 'El Pirata' Moura
Leaders:
Juan Moura (formerly)
Maximiliano Moura (formerly)

Type:
Drug Dealers, Organized Gangsters, Hitmen, Racketeers
Colors:
Red and Gold
Vehicles:
Manana, Phoenix, Baller, Emperor
Weapons:
AK47, Uzi, Beretta M9, .357 revolver, Molotov, Knife, Baseball bat
Businesses:
Racketeering, Bootlegging, Illegal Gambling, Drug Trafficking
Fronts:
Illegal Imports, Illegal Exports, Internal Trafficking
Members:
10,000-20,000 members
La Élite is an organized Hispanic-American criminal organization that started as a street gang in Las Venturas and featured in The After Dark Scene. They are recognized as the largest Latino criminal gang in the state and it is estimated that there are tens of thousands of loyal members in Las Venturas alone.
Overview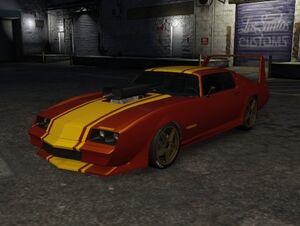 Grand Theft Auto
The primary front of the gang is vehicular theft, exports, and street-racing.
One of the more risky methods La Élite use to steal cars is to infiltrate a car dealership, automobile storage, or rental car facility after dark and make off with several vehicles at once. They usually seize three to five in a single hit, and in one instance, the gang infamously escaped with sixteen vehicles which are still missing today.
Depatching
La Elite are notorious for the act of 'depatching' rival biker gangs and Motorcycle Club members, displaying their spoils of war in a comprehensive trophy room known as "Victorias" with sections dedicated to different gangs, both active and disbanded. It became a competition for low-level members who wanted to prove their worth by taking down and disrespecting an established member of a rival organization. A large collection of patches have been secured by La Elite since their inception in 19999, which includes some from the Reaper Lords to The Lost MC: no biker gang is safe.
Leadership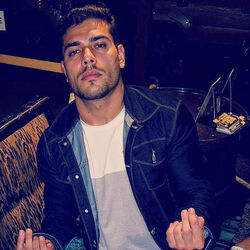 Javier 'El Pirata' Moura is the active leader of La Élite